One year ago today, I disembarked Turkish Airlines Flight 10 at the then-new Istanbul Airport and set foot in Turkey, with my cat, Cleopatra, to fulfill a longtime dream of living abroad.
My first evening in Istanbul foreshadowed a packed year of changes and discoveries – some I never could have anticipated: I hired one of Istanbul's beloved "pirate taxi" drivers to take me from the airport to my Airbnb. At the time, I had no inkling of what a "pirate taxi" meant. Had I heard that specific terminology, I might have been more reticent to take one.
Stupefied from a 13-hour flight and an emotional farewell to America, I stared out the window of the driver's cigarette smoke-scented car at the windmills rising up in vast green fields on the road from the airport, far away from the bustle of the city of some 16 million people.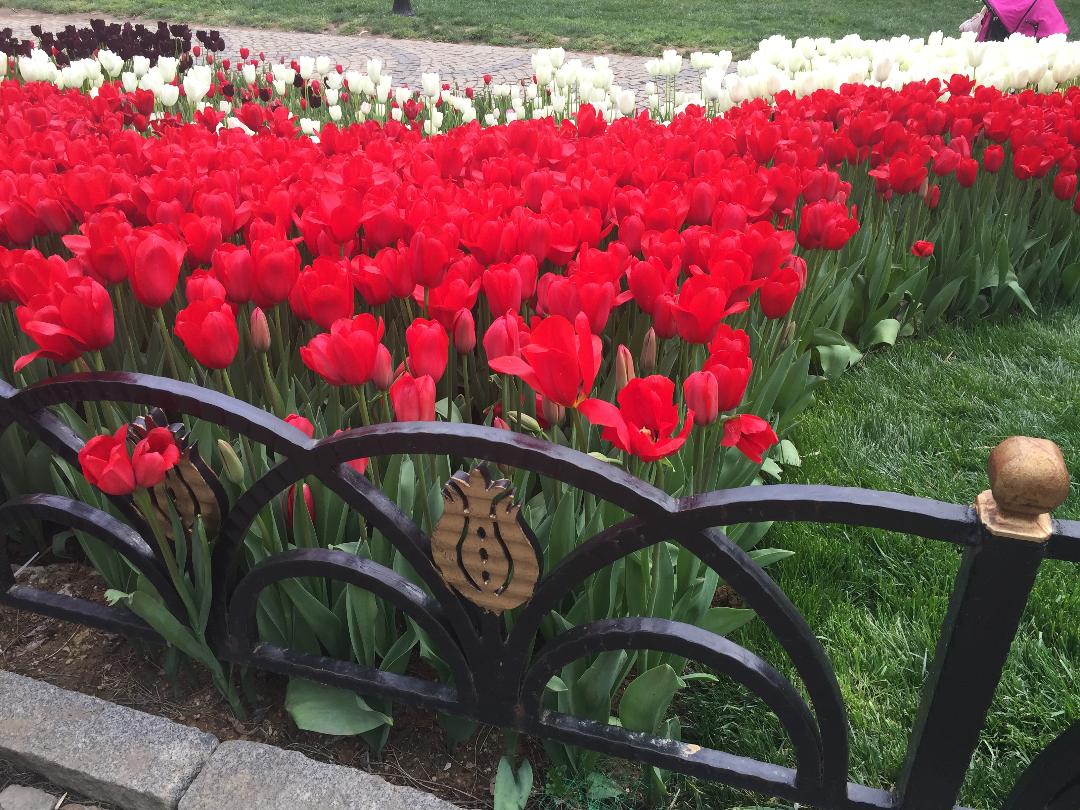 As we passed through a town, I saw three chestnut-colored horses grazing in a bed of blazing red tulips – a symbol of Istanbul – in the roadway median. That same night, I met Zeynep who would become one of my closest friends in Istanbul. The girlfriend of my Airbnb host, Kubilay – who was traveling in Paris at the time of my arrival, Zeynep met me at the flat to greet me and show me around.
Between then and now, I have lived in three other flats, gone through several roommates, adopted two more cats, from Istanbul, explored seven different Turkish provinces and worked at two different English newspapers in the city.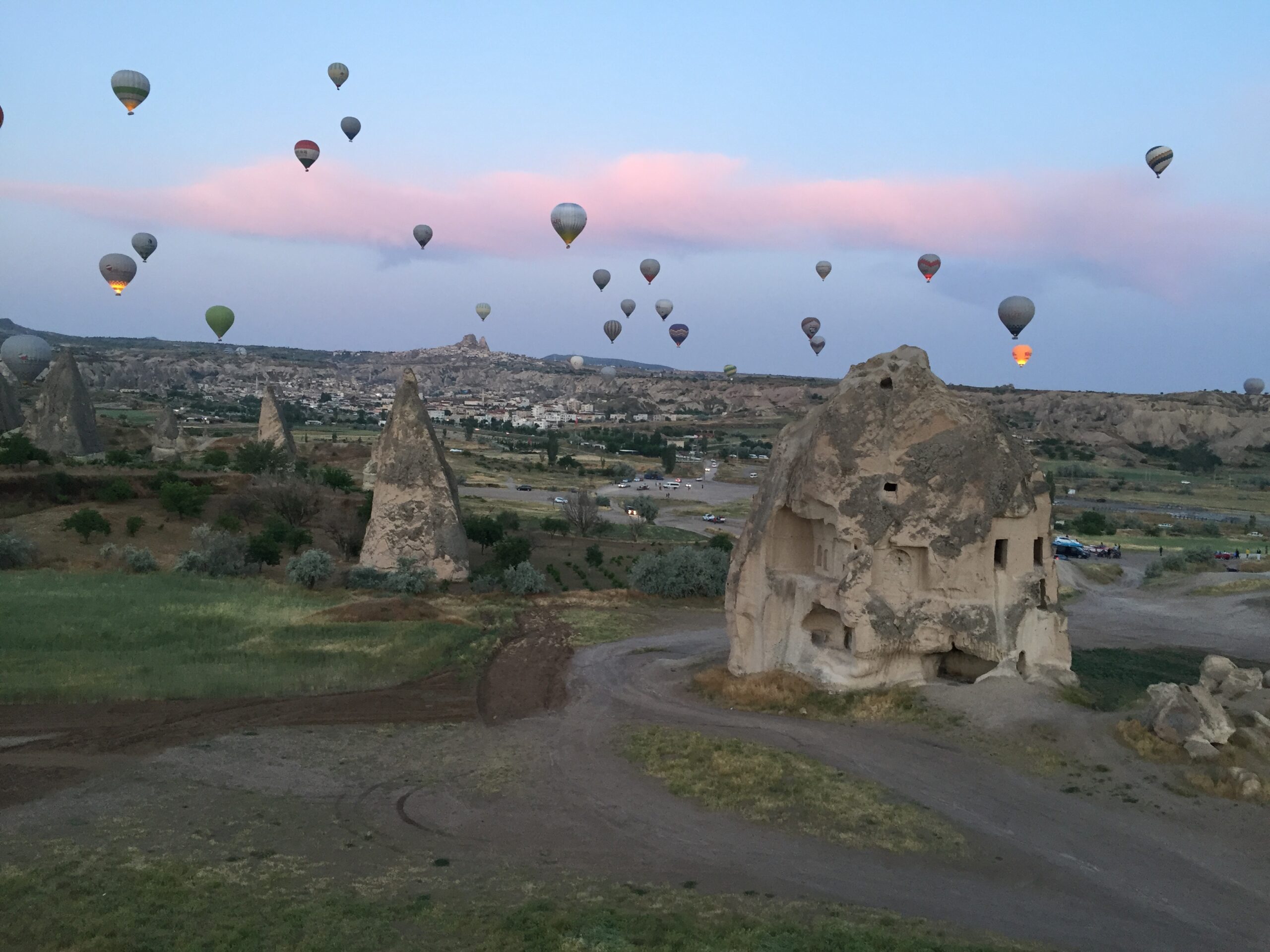 I have soared over the landscape of Cappadocia's whimsical "fairy chimney" rock formations in an air balloon, attended a Turkish wedding where I danced the halay and swam in a cave in the Mediterranean. I have sailed on the Aegean and seen an American soldier attired in a turquoise floral Asian textile suit dancing aboard.
I have wept in front of hundreds of people in Istanbul's Eminonu Square during the course of being lost for three hours in the city. I have sifted through beautifully colored rocks on the shore of the Mediterranean, seen cattle enjoying a beachside stroll along the Black Sea and contemplated the legacy of the Lycians in the ancient city of Olympos while bathing on top of their ancient tablets submerged in a pool of spring water.
.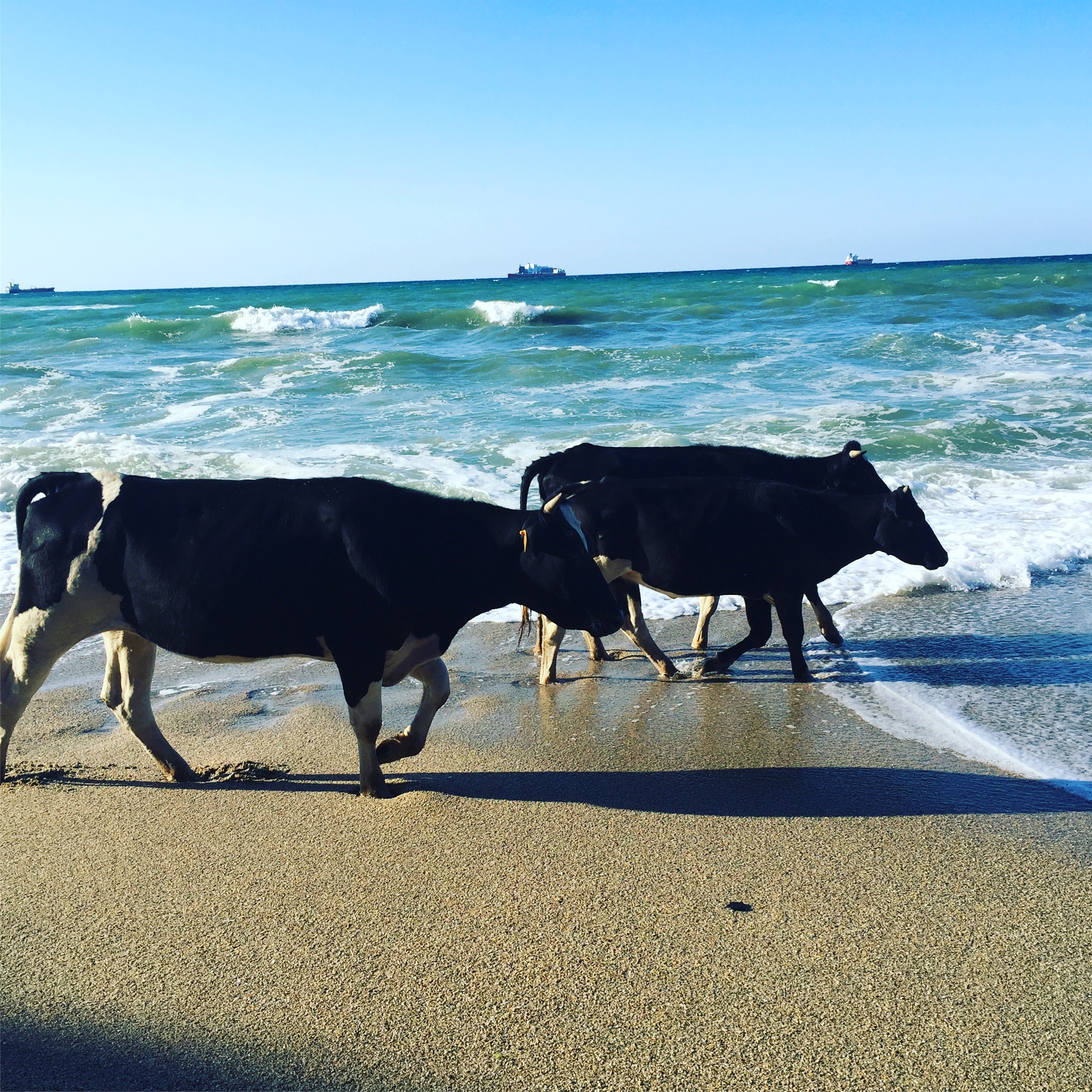 I adopted a three-legged street cat named, Benedict Cesur, and temporarily lost him out an unscreened window, launched a neighborhood-wide search party and found him unharmed in a pile of rubble in the basement of our building in Ortaköy.
I have seen more statues of Republic of Turkey founder Mustafa Kemal Atatürk in town squares than I can reasonably count. I have learned enough Turkish to comfortably get around Istanbul and to feed myself. I have had a conversation with a Turkish rock star. I have crossed from Europe and Asia several times without leaving the city.
I have reveled in the exquisite serenity of the Black Sea highlands and the warm hospitality of its people and eaten nettle soup, fried anchovies and Turkish corn bread.
I have trekked up 300 meters to the Sumela Monastry built on the side of a cliff in Trabzon more than 1,600 years ago and visited a beekeeper and his hives in a remote village in Giresun.
Before the move to Turkey, I had heard erroneous information from another foreigner that wet wipes (islak mendil) are impossible to find, only to have been served hundreds of islak mendil with meals all around Turkey and to learn that Turkey is one of the most hygienic places in Europe.
I have eaten more eggplant and tomato paste than I ever thought possible, experienced Turkish coffee afire, explored cave churches and traveled on every mode of public transportation in Istanbul.
On my first weekend living in Istanbul last year, I strolled through endless beds of multicolored tulips in Emirgan Park during the city's famed tulip festival. Afterward, I wrote a story about the tulip industry for an American agricultural newspaper and another story for my then-employer Hürriyet Daily News about the rollout of the world's largest live tulip "carpet" in Sultanahmet Square.
I couldn't have foreseen that the tulip festival – along with countless other events, millions of jobs and large portions of the economy – would shut down due to the emergence of a highly contagious and life-threatening virus, nor that I would be marking my one-year anniversary in Turkey, confined to my home because of a pandemic.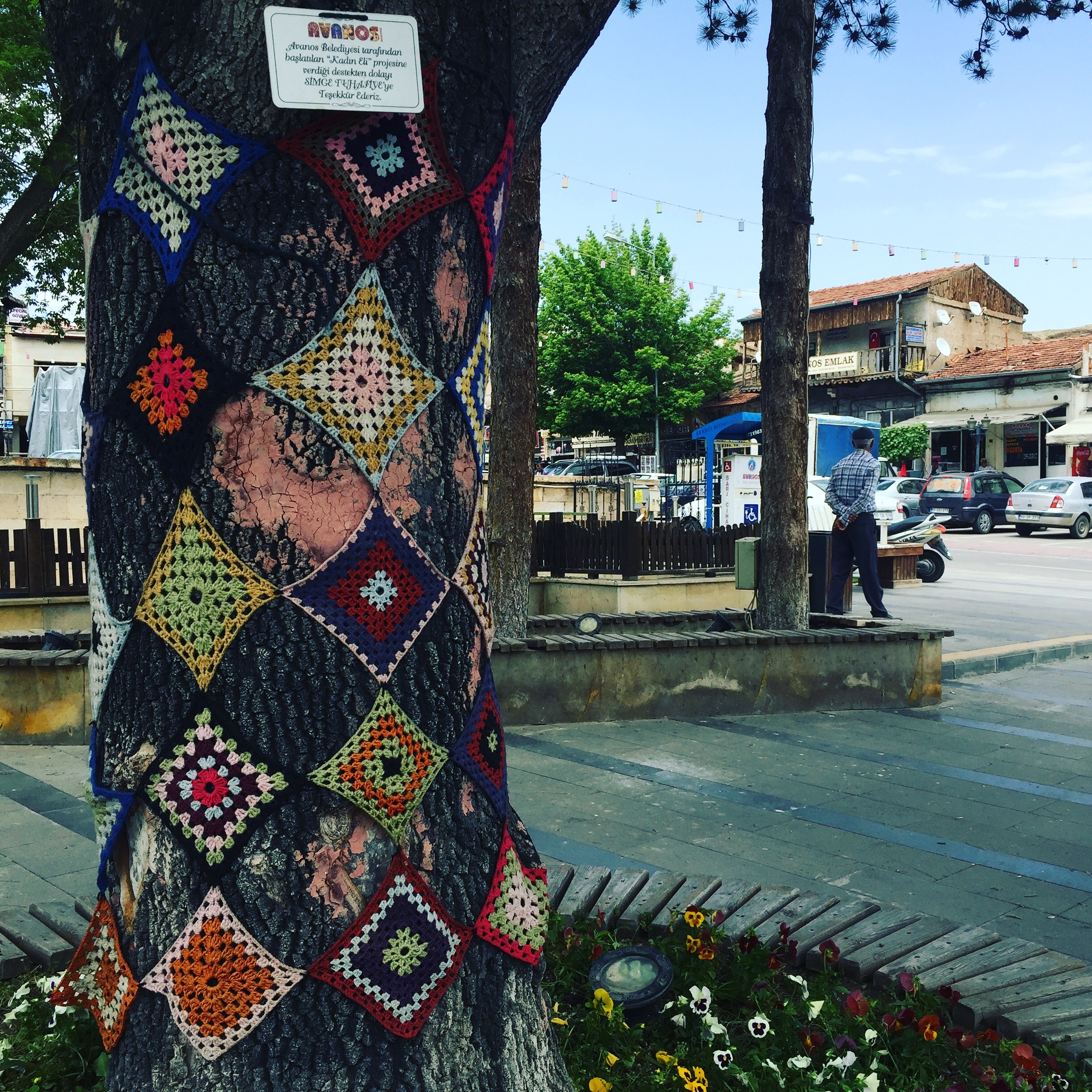 I don't know how long I will be inside my flat, living in Turkey or what the future holds, but the isolation has afforded me the time to reflect back on the details of this year, colorful details that one-by-one weave themselves together to tell the story of a life, a community, a city, a culture and a country.
The Turks have embellished my life with their hospitality, kindness, sense of humor, compassion and artistic flair. From trees in Avanos tenderly wrapped in the embrace of a colorful crocheted doily (above), to stray dogs who are permitted to ride the ferry every day over the Bosporus and the Muslim congregation in Üsküdar that feeds and shelters a congregation of street cats on their mosque grounds, Turkey is a place I couldn't have conjured up in my most fanciful daydreams. Despite learning its darker sides and experiencing the daily drudgery that life can entail, the spirit of the Turks and the civilizations that came before them make Turkey a magical and intriguing place to call home.